Harrison's Custom Cycles: Motorcycle Repairs & Inspections in Easton Maryland
To request an appointment for a Motorcycle Repair or Motorcycle / 3-Wheel Maryland State Inspection, please call us at 410-822-3899 or fill in the short form below and click the Submit button.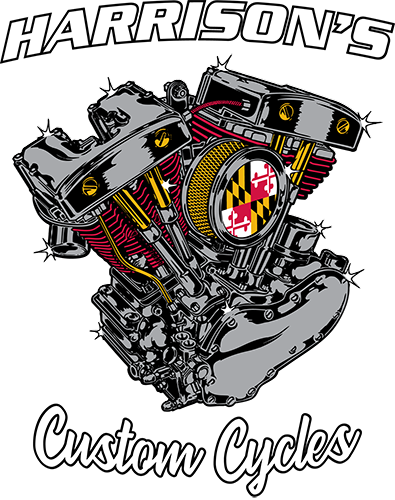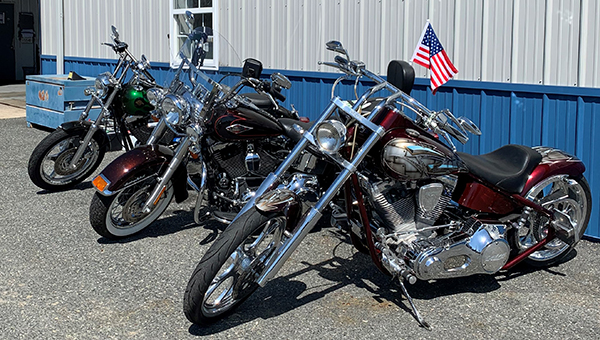 Harrison's now offers Motorcycle & 3 Wheel repair and inspection services for all types of motorcycles including Harley Davidson, Indian, BMW, Honda, Kawasaki, Suzuki and more in Easton Maryland. Motorcycle components inspected during a Maryland State motorcycle inspection include:
Steering Components
Wheel Alignment
Shock Absorbers
Wheel Bearings
Frame Condition
Brake Hydraulic System
Brake Linings, Pads, Drums, Discs
Motorcycle Wheels & Tires
Fuel System: Tank, Tubing, Chock, Throttle
Exhaust System
Lighting / Headlights
Turn Signals, Tail Lamps
Electrical & Wiring Systems
Mirrors / Windshield
Seats, Fenders
Chain Adjustment / Chain Guard
Speedometer / Odometer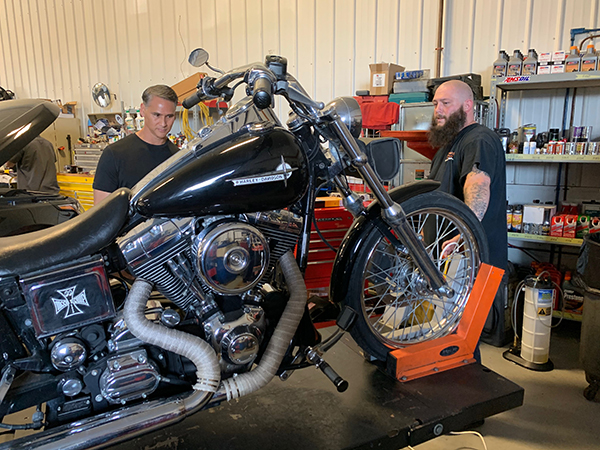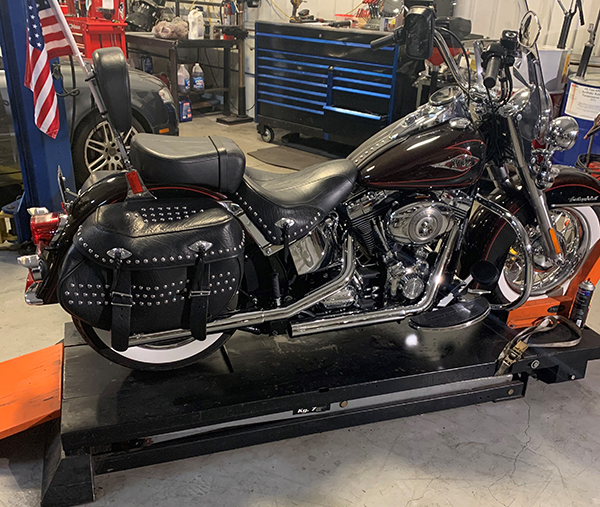 Harrison's motorcycle repair & inspection services in Easton Maryland is located just 1 minute off Route 50 and convenient for visitors from Tilghman Island, St Michaels, Oxford, Bellevue, Trappe, Wye Mills, Cordova, Preston, Cambridge and other surrounding cities.