Harrison's Automotive & Transmissions is a full service automotive repair shop and has been serving Easton Maryland and surrounding areas of Talbot County MD since 1996. Our qualified technicians can take care of everything from oil changes and factory scheduled maintenance to complete engine or transmission rebuilds for all makes and models of cars both foreign and domestic at our large auto repair shop in Easton Maryland just minutes off Rt 50.
Harrison's is family owned & operated with 10 bays containing state of the art diagnostic and repair equipment for cars, trucks, suvs, vans, 4x4s and even RVs and commercial fleet vehicles and trucks. Harrison's is also an authorized Maryland State Inspection Station. Local clients in Easton MD and throughout Talbot County trust Harrison's as well as travelers on Route 50 who run into car troubles or experience a breakdown since Harrison's Automotive & Transmissions is just 1 minute off Route 50 and also convenient for clients from Tilghman Island, St Micheals, Oxford, Bellevue, Trappe, Wye Mills, Cordova, Preston, Cambridge and other surrounding cities.
Employment Opportunities Available at Growing Automotive Repair Facility
Call or Stop by for Details
Easton MD Auto Repair Shop
Services Available Include:
Oil Changes & Filter Replacement
Air & Fuel Filter Replacements
Check Engine Light Diagnostics
Factory Scheduled Maintenance
New Tire Sales & Installation
Wiper Blade Replacement
Front End Alignments
4 Wheel Alignments
Truck Alignments
Transmission Repairs & Replacements
Clutch & Flywheel Repairs
Battery Testing & Replacements
Electrical & Computer Repairs
Headlight Bulb Replacement / Alignment
Radiator & Cooling System Repairs
Exhaust System & Muffler Repairs
Shocks & Struts
Brake Repairs: Brake Pads, Rotors
Emission Repair Service
Fleet Service Specialists
Diesel Engine Repair Experts
Harrison's Also Offers:
Racing Transmission & Marine Transmission Service
Free Check Engine Light Code Scan
Free Road Test
Towing Service
After Hours Key Drop Service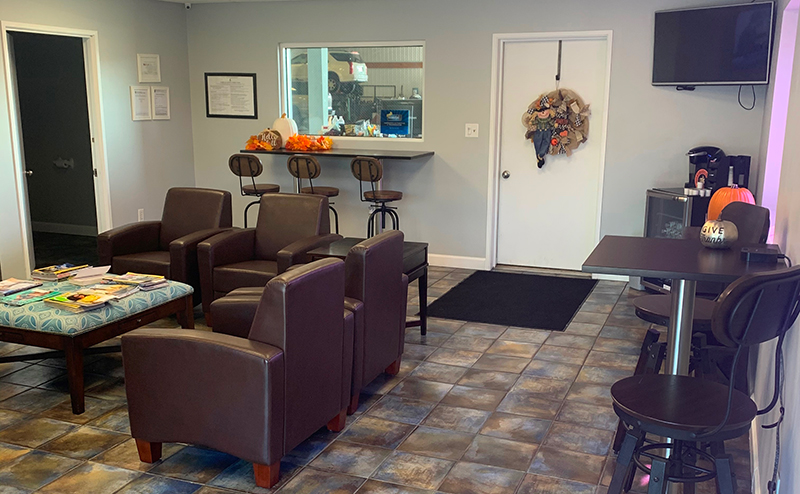 HARRISON'S IS GOING PAPERLESS!
With our new tablets we are now able to connect with our customers like never before! No need for long phone calls or back and forth voicemails. Allow us to communicate via text, email, pictures & reports. Contact us today for more details.
Dear Mr Regino,

I often don't write letters like this. But your recent diagnosis of my Volkswagon Prindle switch was handled with such standout service that I felt you should know.

I am highly pleased with the professional manner in which your technicians serviced my automobile. You have definitely gained a new customer who will refer friends to Harrison's Auto & Transmissions.

Sincerely,
Benny